Getting your mercury fillings removed can be a great relief to your health and well-being. Research shows that old silver, metal fillings, also known as amalgam fillings, contain more than 50% mercury. Mercury filling removal must be done in a safe manner.
Mercury is a very toxic substance to your body and it can cause many health issues. Mercury can be released into the body in several different ways including: chewing, drinking hot liquids, and teeth grinding. But one of the most dangerous ways it is released is the through the removal of mercury fillings. We can replace your old fillings with porcelain or non-toxic resin materials. It is important to find a dentist who has been trained and follows the IAOMT protocol to remove the mercury fillings.
Mercury is a very toxic substance to your body.
Dr. Baer has been trained in this technique of mercury amalgam removal and follow the IAOMT protocol. At Natural Dentist Associates we have a special air filtration system that is utilized along with supplemental oxygen for the patient. Dr. Baer, along with the staff wear special safety masks and remove the mercury fillings with a special suction to make sure you are protected during this procedure.
Schedule an appointment to have your mercury fillings removed. Mercury Filling Removal when they become defective is essential. Mercury Filling Removal.
Patient Testimonials
Excellent experience. Free parking. Great looking office. Very friendly front desk staff. On time appointment. Outstanding hygenist. Thorough cleaning. And Dr. Baer is super nice. Highly recommended.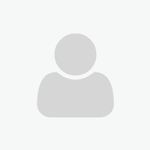 Dave L.
This team always go out of their way to make a pleasant visit for my child. They are absolutely fantastic. Painless, fast, great environment, friendly staff, great dental work, understanding and patient with explaining everything. We couldn't ask for better. Thank you Dr. Tippograph. and staff.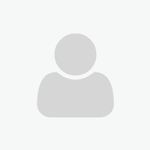 Heather Timms