Tooth Care Tips: Taking Care of Your Teeth Children's Dentist
Teach Your Children The Importance of Dental Hygiene
Tooth Care Tips for Children: Taking Care of Your Teeth
Tips to help your children develop a good attitude about going to the dentist:
Bring your child with you when you come in for a checkup so he/she can get used to the office and its staff.
"Play dentist" with your child, so that you child will know what to expect.
Don't  avoid your children's questions – answer your child's questions honestly and sensitively.
Ask your dentist for tips on how to speak with your children about the dental procedures.

The American Academy of Pediatric Dentistry recommends bringing your child to the dentist before his or her first birthday.
We recommend that children should see a dentist every six months.
Loc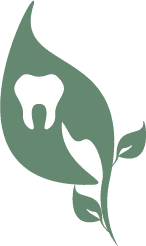 ated in North Bethesda, Maryland Natural Dentist Associates offers the highest quality in Natural Dentistry, Dental Implants, Sedation Dentistry, Cosmetic Dentistry, Oral Surgery, Orthodontics and Emergency Services.  We invite you to visit our state of the art offices.  At Natural Dentist Associates, it is our mission to provide a well-balanced approach to dentistry that promotes dental and whole-body health and wellness.
.