Holistic Dental Care: 10 Healthy Tips
You've been taking care of your teeth your entire life. Well now it's time to unveil the truth about the proper dental care. Holistic dental care is the future of truly healthy teeth, so here are 10 simple, yet effective hygienic tips and reminders:
1. Brush twice a day at a 45-degree angle, using a soft-bristle brush to help decrease gum swelling.
2. Choose toothpaste free of fluoride and sodium laurel sulfate.
3. Eat alkaline foods such as beans, fruits and greens to help maintain a good body pH.
4. Rinse mouth with warm sea-salt water and a few drops of clove or mint oil instead of mouthwash.
5. Clean your gums with an oral irrigator instead of dental floss, which can contain harmful chemicals.
6. Get plenty of sleep and exercise daily to ward off whole-body inflammation.
7. Seek a holistic dentist to take care of your fillings. Mercury fillings can be unsafe and can cause a wide range of illness symptoms.
8. Getting check-ups twice a year is the best way to catch any symptoms of an unhealthy mouth early on. Plus it keeps your pearly whites looking and feeling their best!
9. Invest in a tongue cleaner, a U-shaped wire that scrapes off any residue. If you constantly have a white coating, then consider taking probiotics to control internal yeast.
10. Invest in a dentist's mirror so that way you can see all the areas in your mouth that you may normally miss while brushing your teeth.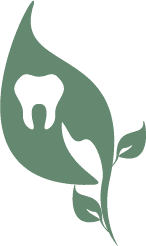 Located in North Bethesda, Maryland, Natural Dentist Associates offers the highest quality in Natural Dentistry, Dental Implants, Sedation Dentistry, Cosmetic Dentistry, Oral Surgery, Orthodontics and Emergency Dental Services.  We invite you to visit our state of the art offices.  At Natural Dentist Associates, it is our mission to provide a well-balanced approach to dentistry that promotes dental and whole-body health and wellness.