What are Dental Veneers?
Dental veneers are a great cosmetic dentistry solution for improving your smile. They are thin shells of ceramic that bond directly to the front surfaces of the teeth.  At Natural Dentist Associates in North Bethesda, Maryland we routinely place veneers, and design each case individually to match and enhance the characteristics of each patient's smile.
Will They Look Like Normal Teeth?
When bonded to the teeth, the ultra-thin porcelain veneers cannot be detected and are  highly resistant to coffee, tea, or even cigarette stains. For strength and appearance, their resemblance to healthy, white tooth enamel is unsurpassed by other restorative options.
How Durable Are Porcelain Veneers?
With proper care, porcelain veneers will brighten your smile for well over a decade. We ensure that your veneers are crafted from the highest quality porcelains and are bonded with the most advanced and proven materials available. Refraining from using your veneers as tools to open and cut things will prolong their life, and if accidental breakage or damage occurs, it is usually possible to replace only the veneer involved.
Porcelain veneers such as a Lumineers are made in a lab and take approximately two weeks to be fabricated. Veneers can last a lifetime without staining. You can not stain glazed porcelain with smoke or coffee. Remember, with porcelain veneers you will never need to whiten your teeth. Veneers are commonly used to restore chipped or worn down teeth. Veneers use bonding techniques to secure a thin sheet of porcelain to the tooth. Both enamel and veneers are translucent which provides a sense of depth and a life like appearance. The dental staff at Natural Dentist Associates will also educate you on proper home care and diet, essential for the longevity of the veneer.
Set an appointment today in our North Bethesda, Maryland and Burtonsville, Maryland.
Q: How long do Cerinate® Lumineers last?
A: Long-term clinical research with Cerinate® Porcelain (up to 16 years) shows 100% retention with no discoloration.
Q: How do I know if Cerinate® Lumineers are right for me?
A: Schedule a consultation with your dentist, who can show you how your smile can be improved with Cerinate® Lumineers.
Q: How long will it take to change my smile?
A: While some people may need other dental treatments, Cerinate® Lumineers typically take one hour for placement.
Q: Is there any pain involved?
A: No! Because Cerinate® Lumineers require little to no preparation, there is no need for shots or drilling.
Q: What are Cerinate® Lumineers?
A: Cerinate® Lumineers are thin porcelain shields that are bonded to the front of your tooth to create a dramatic change in your smile.
** *In most cases **Study available upon request.
Patient Testimonials
Excellent experience. Free parking. Great looking office. Very friendly front desk staff. On time appointment. Outstanding hygenist. Thorough cleaning. And Dr. Baer is super nice. Highly recommended.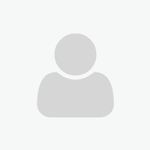 Dave L.
This team always go out of their way to make a pleasant visit for my child. They are absolutely fantastic. Painless, fast, great environment, friendly staff, great dental work, understanding and patient with explaining everything. We couldn't ask for better. Thank you Dr. Tippograph. and staff.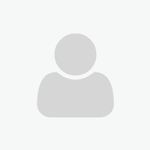 Heather Timms