Your smile is the first thing that people notice.
Getting ready for your high school reunion, wedding, Mother's Day, graduation, or any other special occasion? Now you can have a beautiful smile with bright white teeth in just one hour. At Natural Dentist Associates, we offer several excellent cosmetic dentistry procedures capable of improving both the health and the appearance of your teeth. Over time it is normal that your teeth can begin to lose their natural white luster. Discoloration, chips, and cracks, often start to lessen the beauty of your smile. Fortunately, advancements in cosmetic dental care have made it possible for us to transform your smile and give you the look you desire. At Natural Dentist Associates, located in North Bethesda, Maryland we use Zoom!®. It's considered one of the fastest teeth whitening cosmetic treatment which will make your smile noticeably whiter and brighter in about 60 minutes. This is the same whitening system that is used on shows such as "Extreme Makeovers".
Here's how it works…..
At Natural Dentist Associates we first determine if your teeth and gums are healthy enough to handle the procedure. Next either, Dr Baer will apply the Zoom!® gel on your teeth. One-hour whitening Zoom! is a light-activated teeth whitening treatment using low heat. During this procedure, the whitening solution is placed directly on the teeth. Then, a specialized light activating device is aimed at the jell-covered teeth at timed intervals until all of the teeth have been exposed. The entire procedure lasts a little more than an hour and the patient will normally leave with a "makeover" smile that can be up to 8 shades brighter.
For best results Dr. Baer recommends that you have your teeth cleaned immediately before the whitening procedure. Imagine after about 60 minutes, your teeth will be noticeably brighter and whiter.
Patient Testimonials
Excellent experience. Free parking. Great looking office. Very friendly front desk staff. On time appointment. Outstanding hygenist. Thorough cleaning. And Dr. Baer is super nice. Highly recommended.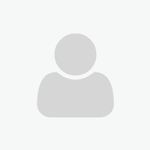 Dave L.
This team always go out of their way to make a pleasant visit for my child. They are absolutely fantastic. Painless, fast, great environment, friendly staff, great dental work, understanding and patient with explaining everything. We couldn't ask for better. Thank you Dr. Tippograph. and staff.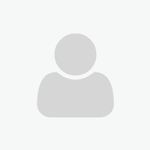 Heather Timms