Dental Surgeon Services / Wisdom Teeth Removal / Tooth Extractions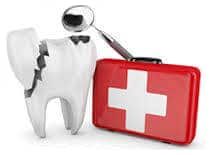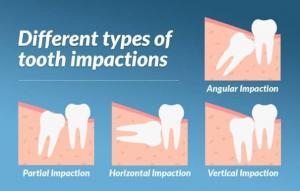 Dental Surgeon Rockville Maryland Services
Are you looking for local dental surgeon services near Rockville Maryland? Our Holistic Oral Surgery Services include:
Oral Surgery Services
Tooth Extractions
Impacted Tooth Removal
Impacted Wisdom Teeth Removal
Soft Tissue Grafting
Full IV Sedation Dentistry
Sinus Lift Surgery
Holistic Dental Surgeon Services employ traditional Oral Surgery Techniques along with New Platelet or PRF therapies and Oxygen and Ozone Gas Treatments. These same Biological Surgical Techniques accelerate healing, decrease swelling and pain especially for extractions, implants and bone grafts.
Our Oral Surgery Pledge to relieving Dental Pain and Seeing Same Day Dental Emergenies:
If you are experiencing Tooth Pain, we will see you same-day and do whatever is necessary to get you out of tooth pain. Including doing a same-day tooth removal. Can you get "put to sleep for Wisdom Tooth Removal?" Yes. IV Sedation Dentistry is available for Oral Surgery in Rockville, Maryland. Tooth Pain is a Dental Emergency. We remove both erupted and impacted teeth, including Wisdom Teeth. In fact, we will do sedation dentistry for any dental procedure including fillings if necessary.
Platelet Rich Fibrin or PRF for Wisdom Teeth Removal, Dental Implants and Bone Grafting
Platelet Rich Plasma aka PRF is a new therapy used during tooth removal and dental implants. PRF accelerates healing, decreases pain and swelling after Oral Surgery procedures.
Dental Implant Surgery
The best time to replace a tooth with a dental implant is on the day of tooth extraction. Why go through more than one Sedation and Dental Surgeon procedure? We perform immediate implant placements, that is a dental implant placed at the time of tooth extraction. At the time of extraction, there is already a "hole" i the jaw or that is a tooth extraction socket. Why return later to have a new "hole" created. Research shows an immediate dental implant placement is not only saves time, but produces a better result.
Metal Free Biocompatible Zirconia Implant Surgery
We now offer tooth colored and metal-free Zirconia Dental Implants as well as titanium dental implants. Since we are a Dental Implant Center we place crowns and dental implants.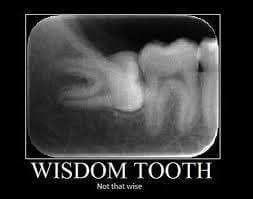 Wisdom Tooth Extractions
We believe we have the Best Dental Surgeons for Wisdom Teeth Removal with PRF. Wisdom Teeth Removal in Rockville MD is a Niche of ours. We remove Wisdom Teeth that are in the mouth or Impacted Wisdom Teeth. We also Offer Sedation Dentistry if necessary. In many cases Wisdom Teeth, even Impacted Wisdom Teeth can be extracted with only local anesthesia. IV Sedation Dentistry is available for this procedure in Rockville, Maryland as well. If precautions are taken, Wisdom Tooth Extractions can be performed quickly, with very little post operative pain. PRF or Platelet Rich Fibrin is very helpful to help any oral surgery site heal quickly and properly. We also are careful to properly clean the PDL and any cyst tissue in an extraction site. We always use dental ozone and oxygen gas to help promote healing and kill any bacteria in the extraction sites.
Wisdom Tooth Removal Cost
Wisdom Tooth Extraction Cost is $300 – $750 depending on how the tooth is positioned in the Jaw. Dental Insurance will often cover up to 80% of Wisdom Tooth Extractions.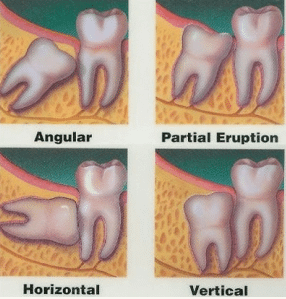 Do Impacted wisdom teeth need to be removed? Here are the classifications of Wisdom tooth impactions:
It is always best to remove impacted wisdom teeth, but… sometimes removing impacted wisdom teeth can do more harm than good. For example, if a horizontal wisdom tooth impaction is removed and the patient experiences permanent jaw nerve damage, hindsight may suggest the tooth may have caused less harm had been left alone. Removing wisdom teeth may be a matter of whether or not there is infection present or whether or not the impacted wisdom tooth is harming the root of the molar in front of it. It is best to get a consult from an oral surgeon or another dentist with a oral surgery experience.
FAQ Tooth Removal and Dental Surgeon Services:
Do I need a 3D Cone Beam / CT Scan for Wisdom Teeth Extractions?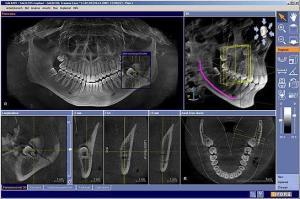 Usually some pain for 1-2 days, followed by soreness for a week or so.
Do I need to Remove Wisdom teeth? Maybe.
If they are too far back to clean or if there is not enough room in the mouth for them to grow into the mouth, than Yes. If you do not take them out, one day your jaw will swell and you will be forced to drop everything you are doing. You will be calling us for an emergency dental appointment.
Yes. For Dental Surgeon Services we need to identify where the Wisdom Teeth are and vital structures such as nerves and arteries in your jaw to avoid aggressive surgical incisions and unnecessary trauma or permanent damage during the procedure.
What are the possible complications from Wisdom Tooth Removal?
Damage to the nerve in the lower Jaw causing partial or complete numbness to the lip area. Very uncommon and usually only temporary. Communication into the upper sinus. Usually happens when a root has grown into the sinus. Usually heals on its own.
Do I need to get put to sleep to get my Wisdom Teeth Removed?
No, but It would not be a bad idea. It is only necessary to keep you calm and comfortable during the procedure. We offer IV Sedation at our Rockville location.
Patient Testimonials
Excellent experience. Free parking. Great looking office. Very friendly front desk staff. On time appointment. Outstanding hygenist. Thorough cleaning. And Dr. Baer is super nice. Highly recommended.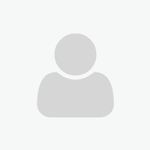 Dave L.
This team always go out of their way to make a pleasant visit for my child. They are absolutely fantastic. Painless, fast, great environment, friendly staff, great dental work, understanding and patient with explaining everything. We couldn't ask for better. Thank you Dr. Tippograph. and staff.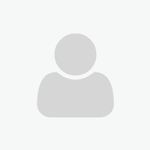 Heather Timms